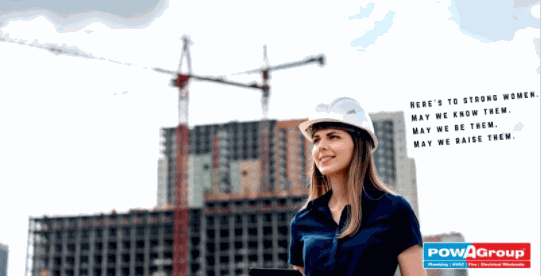 When we think of carpenters, plumbers, electricians and other trades, we picture macho men with hard hats and work belts. However, Australia has been witnessing a rise in female Tradies, and the trend is likely to continue.
 From having a passion to do things with their hands to wanting to take up new challenges and starting their own business, women in Australia are picking up the tools for all the right reasons, pushing towards gender equality in this highly male dominated industry.

Being more organised, cautious with tools, better at multitasking and communicating with the clients, lady Tradies in Australia are breaking the stereotypes and have been working just as effectively as their male counterparts.
Of all the people who work in construction, women comprise only a small 11.3% of the workforce. Even smaller is the number of female construction workers on the front lines of a job site—there is only one woman for every 100 employees on the field. Considering that women make up 47 percent of all employed individuals, this means that the construction industry is only benefitting from about 1.25 percent of the total female workforce.
These are several factors that explain this enormous gender gap, from unconscious gender bias to the lack of adequate training to overall perceptions of women working in construction, which is traditionally a male-dominated career. Despite these barriers, women continue to build their path in the industry. According to Randstad, nearly one-third of companies promoted a woman to a senior position in 2019.
As construction was expected to grow by 3 percent in 2020 and create almost 2 million new jobs by 2021, companies are looking to recruit more women to bring their skill sets into the field.